Uncategorized
5 reasons you should stay on campus over summer break
As exam season draws nearer, you're probably daydreaming about how to spend your summer after all the studying is over.
You could return to your home country to see your family and catch up with friends, jet off on a tropical holiday to rejuvenate your mind or find an internship for some work experience.
Another way to spend your summer is actually staying on campus for the sunny months. But your friends won't be there, lectures won't be running and you'll be living in a ghost town, you think? Think again!
Living on campus over summer can actually be a great way to get to know your university town and begin to build a new life.
Here are five reasons why you should stay on campus this summer…
1) Get to know the surrounding areas
If you stay on campus for summer, it gives you time to explore the local places. That lake people always talk about? Take a day trip there. The surrounding towns? Check them out one afternoon.
You'll have heaps of time to get to really know your university city, which will only make you appreciate it more.
So many students never take the time to explore where they're studying beyond the short walk across campus, but by staying over summer, you'll be able to discover all the hidden gems off the beaten student path.
When your friends arrive back on campus at the beginning of term, you'll be able to share all these secret hangouts with them rather than spending yet another year haunting the Student Union bar.
2) Understand the culture
One of the best parts about studying abroad is immersing yourself in a new way of life. But during term time, it can be hard to escape the student bubble and learn about the culture you are in.
By staying on campus over summer, you will have plenty of time to get to know the local people you share your university town with, explore their restaurants, art galleries and museums, and truly begin to understand what life is like for the people that live here.
https://twitter.com/lexexplore/status/988110300057669632
Integrating into a new culture is excellent both for your academic and personal development. It will help broaden your perspective and make you a more well-rounded individual. They say the world is a book and those who don't travel only read a page – it could be said that those who don't experience other cultures only read a chapter.
You're likely to gain a newfound appreciation for both the place you study – and your life back home – as you will have rich experiences to reflect upon for years to come.
3) Prepare yourself for the next academic year
Although you've just spent a year studying, no doubt your professors have recommended some reading to kickstart the new academic term.
If you're working as an intern or relaxing on an exotic beach, chances are learning about Quantum Physics is not top of your agenda. You shouldn't spend your whole summer studying, but staying on campus means when motivation strikes, the library is on hand to help with all your academic needs.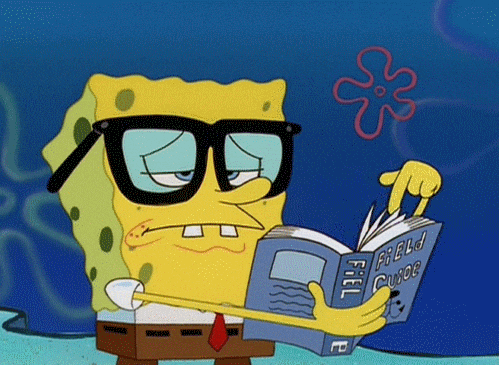 You can get a head start on the course material for the next year which will make your life a whole lot easier when deadline season rolls around. It might not seem like the most fun way to spend your summer, but it sure will maximise your chances of scoring a top grade.
It'll also help ease stress and anxiety next year, as you won't have to cram all your studying into a short time period – so it's a win-win situation.
4) Make new friends
Staying on campus over summer will make you part of a whole new student community if your other friends return home. There are almost certainly other students just like you who chose to stick around for the summer months, meaning a whole new pool of people to make friends with.
Dating apps can be a great way to find out who is nearby – especially Happn, which matches you with people who have physically passed you by. If you're not looking for any summer romancing, head on down to the campus coffee shop to see if any lonely souls look like they'd welcome some company.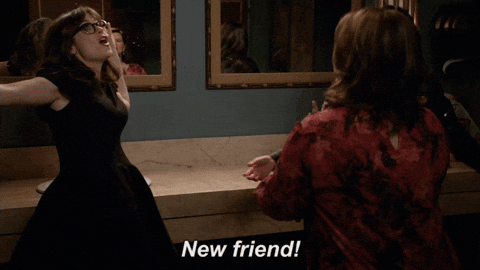 You already have something to talk about with them – why they chose to stay on campus over summer – and chances are they're looking for some new buddies to hang out with as well.
Making new friends can really diversify your study abroad experience and shape you into a more confident and outgoing person. It'll help squash any boredom or loneliness that may otherwise crop up, and when your old friends return you have more people to introduce to the squad.
5) Embrace 'me-time'
It can be hard to make time for yourself when studying abroad when you are so busy with studying, socialising, and life admin. But when the studying dies down and some of your friends leave campus, you have plenty of time to work on yourself. With fewer people around to judge you on how you spend your time or nagging you to hang out with them, it's the perfect opportunity to be yourself.
Me time is so necessary for my peace

— Whitney Gilbert 🥴☺️💅🏾 (@Msjanalove2) April 24, 2018
Whether this is finally mastering that musical instrument, picking up a new hobby, or simply taking time to understand yourself better, the free time you'll have can be really beneficially for yourself.
Term time is usually too hectic to really invest time in yourself, and working or going on a holiday will likely to distract you from your goals. Sometimes you just need a bit of peace and quiet to help you focus on yourself.
Liked this? Then you'll love…
How to use your summer to benefit your future self