Uncategorized
Know Your Rights: Can I work on my F-1 US student visa?
Can I apply for work as an international student in my host country? What are my wage rights? Am I allowed to join protests and class walkouts? If I had a run-in with the authorities, what should I do? To help you understand the extent and limitations of your rights as a student abroad, Study International News will provide the answers to all these burning questions and more through our "Know Your Rights" article series. Have a question you want to be answered? Email us at editor@hybrid.co
The United States is home to some of the best universities in the world, making it a hotspot for international students. But along with prestigious institutions also comes expensive university fees, visa costs and living expenses.
To make the most of your study abroad experience, you might want to get a part-time job so you have some income to explore and enjoy life.
If you're studying in the US, you will likely be on an F-1 visa. This visa allows you some working rights, but it is important to be clued up on what your visa entitles you to. Breaking your visa rules can have drastic implications, so read on to make sure you understand your rights and stay out of trouble while studying.
Can I work on campus?
The F-1 visa allows you to work up to 20 hours per week during term-time on your campus, as long as a US citizen is not denied a job as a result.
'On campus' jobs refer to:
Work performed on the school's premises directly for your school

Work performed for on-location commercial firms which provide services for students on campus, such as the school bookstore or cafeteria

Work completed at an off-campus location when the work is directly linked to the student's education program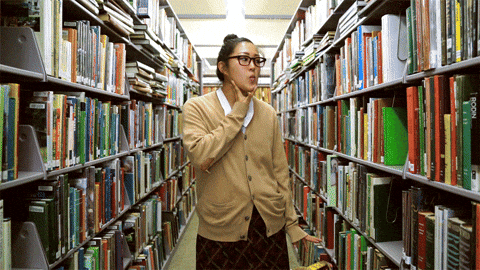 During semester breaks, your F-1 visa allows you to work full-time (40 hours per week) if you are continuing your studies next term.
If you are applying for or receive on-campus work, it's important to discuss with the International Student Office and obtain a letter from them for the Social Security Administration. You need to use this letter to get the Social Security number.
Optional Practical Training
Possibly one of the best parts of the F-1 visa is it allows you to gain up to a year's experience in a field relevant to your studies, also known as Optional Practical Training (OPT). This training can be done before, during or after your course, but you must be enrolled at your university to be eligible.
You can apply for OPT if:
Employment is directly related – but not compulsory – to your major

You haven't yet completed your degree – although you can complete the work after you graduate

You have not completed 12 months or more of full-time Curricular Practical Training – this is training that is compulsory to your degree
To apply for OPT, speak to your International Student Office who will help you submit the relevant information to the US Citizenship and Immigration Services, who must issue your Employment Authorization Document (EAD) before you can start work.
Make sure you do this in plenty of time. Immigration Services can take up to 90 days to process and authorize your EAD, so it's crucial you start thinking about applying as soon as possible.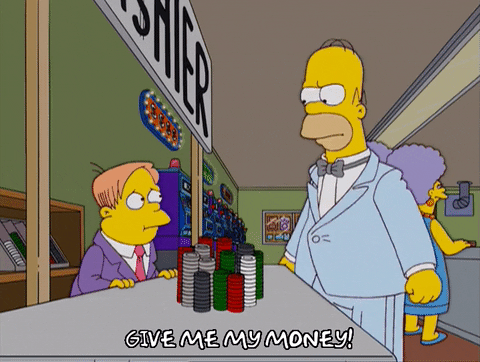 Your F-1 visa allows you to work 12 months full-time for OPT. If you work part-time, the amount of full-time work you can do reduces by half the amount of time you worked part-time. For example, if you worked six months part-time, you can complete nine months of full-time work.
Specific courses allow you to complete an additional 17 months of work as part of your OPT, to help students who are waiting for their H1B visa. This applies if you are studying any of these STEM degrees.
If you want to complete your OPT before you start your studies, you must:
Be enrolled in school full-time

Only work 20 hours per week while school is in session – this increases to full-time (40 hours per week) during school holidays if the student carries on studying after the break, or all coursework is completed and only has a dissertation to complete
If you want to complete your OPT after you finish your studies, you must:
Work full-time (40 hours per week)

Complete your work within 14 months after completion of your degree

Submit your application to US Citizenship and Immigration Services before the completing your degree
What about if my work is compulsory to my program?
If your training is a compulsory part of your course, you'll want to apply for Curricular Practical Training (CPT) in line with your International Student Office and the US Citizens and Immigration Services.
CPT employment is defined as "alternative work/study, internship, cooperative education, or any other type of required internship or practicum that is offered by sponsoring employers through cooperative agreements with the school".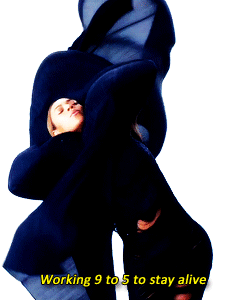 To be eligible for CPT employment you must:
Have been enrolled in school full-time for one year on valid F-1 status (except for graduate students where the program requires immediate CPT)

Be registered on a course that involves employment to receive the qualification

Receive a job offer that qualifies for your course before you submit your CPT authorization request

Find a job offer in your major or field of study
You must authorize your CPT with your International Student Office. This authorization allows you to work for the employer you agreed with the office either part-time or full-time as stated on your pass.
There is no limit to the duration of your employment, but it is a good idea to regularly discuss your work with your university to ensure it is enabling, rather than hindering, your studies.
I am facing severe economic hardship…is there anything I can do?
If you can show that:
You have a valid F-1 visa for at least one academic year (9 months)

You're in good academic standing

You're facing economic hardship due to unforeseen circumstances beyond your control

You can show that on-campus employment is neither available nor sufficient

And you have genuinely tried to find jobs on campus
You are eligible to work off-campus for up to 20 hours per week while school is in session, and full-time during breaks.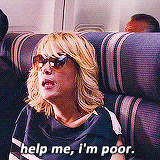 Economic hardship might be because of:
Loss of financial aid or on-campus employment without fault on the part of the student

Fluctuations in the value of currency or exchange rate

Sudden increases in tuition and/or living costs

Unexpected changes in the financial condition of your source of support

Medical or other unexpected expenses.
If you are in this position, speak to your International Student Office, who will be able to advise you on applying for an EAD and help you find employment.
Can I work for an international company?
You can work for certain international companies, which are officially recognized by the US, independent of your OPT or CPT.
Requirements to work for an international organization include:
The company is registered on this

list

The employment is being sponsored by the organization and within the student's field of study.

Having a valid F-1 status for at least one full academic year.

Being in good academic standing.
We at Study International understand how confusing it can be navigating your visa and all the rules, so don't feel shy to get in touch, and remember your institution's International Student Office is there to help you.
Liked this? Then you'll love…
Know Your Rights: Can I work on a Canadian student visa?
Know Your Rights: What can I do with my Australian student visa?