Uncategorized
Degrees Explained: What are the different types of undergraduate degrees
If you are applying to university for the first time, the chances are you're overwhelmed with the amount of information relating to the various degrees and courses.
As an undergraduate student, you are likely to be applying either to a foundation year or a bachelor degree. But what is the difference between single and joint honours? And how do you know whether you should study a Bachelor of Arts or Bachelor of Science?
It can be daunting, but Study International has the answers you need to unlock your potential.
A foundation degree
What is it? A foundation degree is a shorter course that combines academic study with workplace skills. It usually takes two years full-time to complete or longer for part-time study.
Who is it for? This degree type is perfect if you are unsure if you want to commit to a full degree, but still want to gain academic knowledge while building your professional skills.
Pros: It allows you to have a taste of university life while proactively working toward your career. If you're not convinced you want to invest the full time and money of a complete undergraduate degree, you can get the best of both worlds. And, if you decide to continue studying, you can usually extend your foundation degree to graduate with a bachelors.
Cons: Foundation degrees are not considered as academically prestigious as Bachelor degrees. While you will be gaining industry knowledge alongside your studies, that means less time in the lecture hall and library.
I'm taking a foundation degree just for the practical training side. Practical skills mean more than a degree in the sfx makeup industry.

— H Walker (@DragonsProbably) February 27, 2018
Bachelor degree – single honours
What is it? This degree is typically three or four years of full-time study in one specific subject. You will learn about different topics within this degree, but ultimately your studies will focus on one subject. For example, a geography degree might explore global poverty, the effects of climate change and data collection, but the overarching theme will be geography.
Who is it for? If you have one favourite subject, have a specific career goal or are particularly talented in one area, you can focus your interest in a single honours Bachelor degree. You usually have to have A Level qualifications (UK), International Baccalaureate qualifications or equivalent to study at this level.
Pros: You will graduate an expert in your chosen field. After completing numerous years of study, you will have in-depth knowledge in your subject area, making you ready to make influential changes in the real world. It also shows an employer you are passionate about a subject and have the willpower to work hard.
Cons: Studying one subject means you have to really love it. Since you will be spending every day learning about it, make sure you chose a subject you're genuinely interested in otherwise you risk feeling unmotivated and uninspired.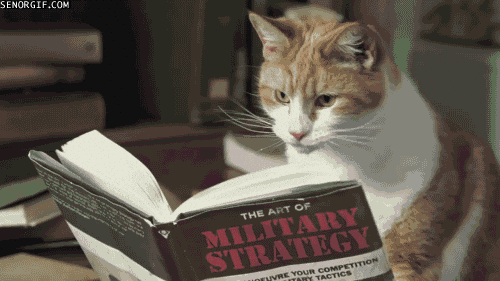 Bachelor degree – joint honours
What is it? This is the same as a single honours, except you choose two subjects. You will split your time across two subjects, giving you a broader scope of knowledge. Universities often have a range of joint honour programmes, sometimes within the same department – such as English Literature and History – or across fields, such as Mathematics and Philosophy.
Who is it for? A joint honours degree is perfect if you're interested in two disciplines or want to learn across subject areas. You usually need the same qualifications as single honours.
Pros: While you will still graduate with deep knowledge in your chosen subject areas, you also have the added benefit of having more scope than gained through single honours. You have a wider perspective in two subject areas.
Cons: Because you will be splitting your time equally between two subjects, you will have less time to study each subject. This means while your knowledge may be broader than a single honours student, it won't necessarily be deeper. You will also have to swap between subjects, potentially dealing with timetable clashes for your different modules and deadlines.
https://twitter.com/EmilyNaa/status/961300248432963584
Bachelor of Arts
What is it? This is an undergraduate degree in the humanities or arts, rather than the science fields. It includes all the arts from design technology to ancient history.
Who's it for? The creative-minded and philosophically inclined. This degree type will suit anyone who prefers writing essays to conducting experiments in the lab.
Pros: These courses tend to have fewer hours of teaching than science degrees. This means you can embrace your individual study style and create a timetable to work around your schedule. As long as you choose a subject you love, you will enjoy spending your days reading, creating and learning about your passion.
Cons: If you struggle with self-discipline, you might find it difficult to motivate yourself to study. Unlike at school, lecturers do not watch over you or tell you off if you don't do your work. It becomes your responsibility to keep up with the pace, and with fewer lectures than in science, it can be easy to fall behind.
Bachelor of Science
What is it? A Bachelor of Science is the name given to all undergraduate science degrees, including all the social sciences.
Who is it for? This is for students who want to study any science degree, from Biochemistry to Sociology.
Pros: You will have the opportunity to access world-class resources where you are given more responsibility than at school. Under the supervision of leading academics, you will be able to conduct experiments that expand your knowledge and listen to lectures from experts in the field.
Cons: Science degrees tend to have lots of contact hours. This means there is less time for independent study and revision. You may find yourself working late nights and early mornings if you don't properly organise your time from the beginning of the year.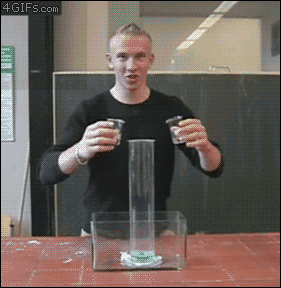 Bachelor degree with year in industry
What is it? This degree allows students to take a year out of studying to gain hands-on experience in an industry of their choice. Usually, this year of full-time work will take place in between the second and third year of the course. Note: not all universities offer this option so check before applying.
Who is it for? If you've always wanted to get experience on the front line as part of your education, this qualification is for you.
Pros: As well as gaining a full degree, you will also have applicable skills to hit the ground running when you graduate. You will be top of employers' wish-lists, as you will have proven you are intellectually capable and have employable skills.
Cons: Often, work placements are not in the same location as the university. You may have to travel to a different city for the experience that you want, which also means leaving your new friends. It is also worth checking what opportunities are available through your university, so you don't end up in a job you don't like.
https://twitter.com/StNurseKaty/status/964921853973319681
Bachelor degree with year/semester abroad
What is it? Many universities have partnerships with other institutions across the world. These universities often offer students the opportunity to complete a semester or year in another country, as part of their degree programme.
Who is it for? Language students often have to complete a semester or year abroad as part of their course. Even if you study another subject, studying abroad allows you to explore another part of the world while you gain a degree.
Pros: Experiencing another part of the world can offer an invaluable education. Learning about another culture and language can teach you things that a classroom never can. By taking the opportunity to study abroad, you can combine studying with travelling – not to mention you will arrive into a ready-made academic community rather than being alone in a new city.
Cons: If you are a home-bird type, you may find it challenging to be away from friends and family while you study. University can be stressful, so it might be overwhelming to be away from your support network during these times. You may also experience culture shock being in a new place, especially if you don't speak the language.
Liked this? Then you'll love…
University degrees explained: What do all the terms mean?